Providing affordable and reliable traffic monitoring products through an innovative design and engineering approach using appropriate and up-to-date technologies.
Traffic Monitoring
Mikros Systems

(Pty) Ltd
We strive to provide world standard Traffic Monitoring Products to our clients, equipping them for effective planning, design and control of road infrastructure. Mikros is an ISO 9001:2008 certified company.
To access the documentation portal, please enter your authentication details.
Click
here
to register.
Did you
forget
your password?
News Archives
23.05.2012 - Mikros @ Natmec
Mikros @ Natmec 2012, visit us in Dallas 4-6 June -
more »
04.02.2011 - TelWinPro Enhancements
New HSWIM calibration functions for TelWinPro -
more »
19.07.2010 - MASS-5000 Gautrans Tender
Award of portable LSWIM tender -
more »
25.05.2010 - Version 3 Software released
Mikros Systems releases its Version 3 software -
more »
15.01.2010 - Introducing the new RAKTEL family
Introducing the new Mikros RAKTEL traffic data logger product range. -
more »
03.08.2009 - MASS5050 new product evalluation
Mikros Systems completes a successful round of the new MASS 5050 portable Weighing In Motion tests at a weigh station -
more »
27.01.2009 - Mikros TelDialer now released
Mikros TelDialer now available together with the 2.28A release of the software. -
more »
19.09.2008 - TelWin now has a Report module
Detailed traffic data reports can now be generated with TelWinPlus and TelWinPro -
more »
28.05.2008 - NRA Evaluation Trails
Mikros Traffic Monitoring successfully completed NRA trails. -
more »
01.11.2007 - MONCAM a new product from Mikros Systems
Integrated video traffic monitoring for Traffic Event Loggers -
more »
12.09.2007 - Mikros at ITMO of SA symposium
Mikros at ITMO of SA symposium -
more »
04.07.2007 - MASS 6000 pre-screener
Mass 6000 installed at the Diamond Hill toll plaza. -
more »
19.06.2007 - Logger rationalization
Mikros rationalizes its Traffic Event Logger range -
more »
Latest News
10.05.2016
TrafBase Visuals

TraBase now has a new set of data visualisation tools available. These new tools make it easy to convey information on sometimes difficult concepts.
Agrément SA Accreditation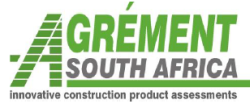 Mikros Systems's traffic monitoring products have now been certified by Agrément SA to fully comply to the COTO (Commitee of Transport Officials) TMH3 Specifications. This specification is for the provision of Traffic and Weigh-in-Motion Monitoring Services. - more
Current Software Version

The current version of Mikros software is 3.32B, released 06/10/2016. - more
RAKTEL (Traffic Event Logger)

A family of traffic data loggers ranging from the RAKTEL 8010 to the RAKTEL 1010 all sharing the same interface cards and support software. The loggers are used for applications such as loop only traffic monitoring, axle based classification and High Speed Weighing In Motion. - more