Providing affordable and reliable traffic monitoring products through an innovative design and engineering approach using appropriate and up-to-date technologies.
Trade Shows 2018
Mikros Systems

(Pty) Ltd
Trade Shows
Mikros Systems will be attending the Trade Shows listed below. Please come and visit us! At some of these Trade Shows we will be exhibiting under the Syntell Group banner.
---

Intertraffic Amsterdam
Intertraffic Amsterdam 2018 will take place from the 20 - 23 March. Mikros Systems will be part of the Syntell stand.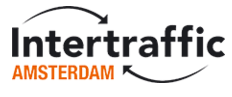 http://www.intertraffic.com/amsterdam/
NATMEC 2018
Mikros Systems will be in Irvine California from 10 - 13 June in the Hyatt Regency. We will be on booth 3. Come and have a closer look at our new UNITEL and flagship RAKTEL 8020 logger.


http://www.natmec.org
SATC 2018
Mikros Systems is proud to be part of the Syntell Group display.
This year's South African Transport Conference will take place from 8 - 12 July at the CSIR ICC Pretoria.

http://satc.org.za
ISWIM workshop
Mikros Systems is a member of the International Society for Weigh In Motion's Vendor College. On the 12th of July we will take part in the ISWIM workshop on direct WIM enforcement held during SATC 2018 held at the CSIR International convention centre in Pretoria.


http://www.is-wim.org/new
Syntell and Mikros will be the i-Transport Conference and Exhibition from 18 - 20 June 2018 at the Galagher Convention Centre Johannesburg.